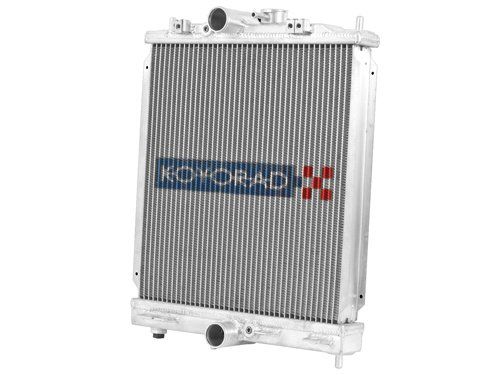 Koyorad 48mm Aluminum Racing Radiator 03-07 Lancer EVO 7 8 9
SKU: 05DGF | MPN: HH032412
---
Koyo has released a half-length radiator for pure racing applications which typically involve short sprints, small track, autocross, and gymkhana.  This is not recommended for street usage because the smaller core is not suited for stop and go traffic where the smaller core runs into decreased air flow.
The reduced length of the radiator allows for an off-center mounting position, which keeps manifold heat away from its core.  OEM electric fans will bolt on without any modifications.  Unique sliding fan mounts allow for an easier installation of aftermarket universal slim fans, freeing up additional engine bay room and reducing weight.  Racing series radiators were made for manual transmission only, however with a separate automatic transmission cooler; one can use the Koyo Racing Radiator with automatics for increased cooling capacity.
Features:
            Koyo "Hyper" Series 48mm Core Technology
            Reduced size and weight
            Exclusive brushed aluminum finish
            Nocolok-R Brazing
            Precise Tube and Fin alignment
            Billet aluminum filler neck
            1/8" NPT Accessory Fitting and threaded plug
            Billet aluminum drain plug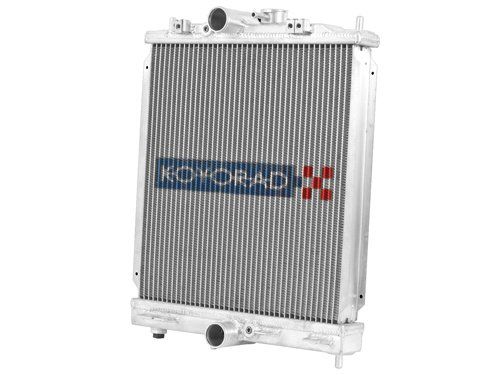 This product has no reviews yet.