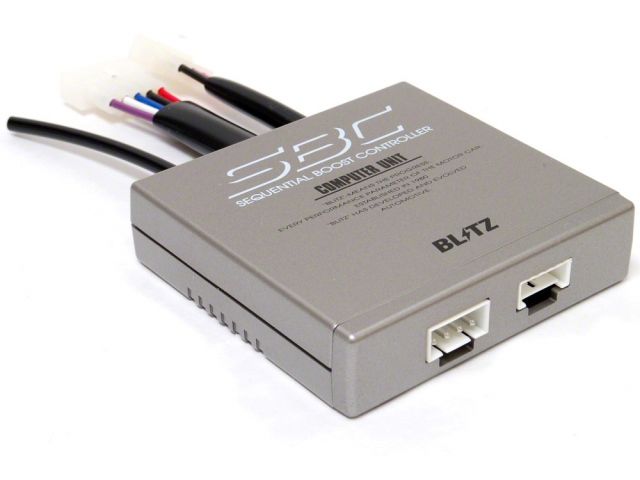 Blitz SBC i-Color-R Silver 06D4X
SKU: 06D4X | MPN: 15082
---
The Blitz Sequential Boost Controller i-Color SPEC-R takes controlling boost to the next level! Based on the SBC i-D III, this 65,000 color display boost controller adds looks and even more precise algorithms to manage your boost levels.The dual solenoid technology that has been perfected by Blitz over the past several models of boost controllers allows for maximum boost response up to 2.5 bar (36.75psi). Below are some of the key features of this unit.
Boost unit (PSI, bar, kPa, and kg/cm2)
Power Meter - Display estimated hp, torque, and A/F ratio (w/ optional harness) on a graph
Full Color Display - 65,000 colors, all in one beautiful little pocket sized unit
Up to 12 pieces of data can be monitored, with a maximum of 6 displayed at a time on a single screen
Peak hold
Boost warning and limiter
Automatic boost correction
Manual or automatic boost setting
Record and replay
SPEC-R features sequential valve control with two solenoids
Further enhance your SBC i-Color with optional harnesses, such as the Temperature Sensor Harness and the A/F box (allows for monitoring A/F or Pressure).