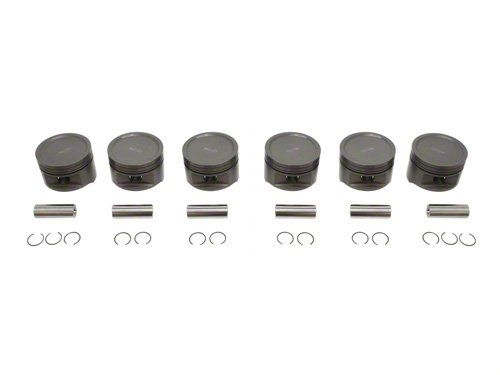 FRSPORT P6-RB25/86.5-CR9 Forged 4032 Aluminum Pistons RB25 86.5mm
SKU: 07TVY | MPN: 1172
---
Supertech pistons are designed using CAD software and Finite Element Analysis to create a strong structural, high performance, yet lightweight pistons for each application.

These pistons are manufactured in Argentina with European technology. Supertech uses an enhanced 4032 alloy with extruded high silicon. Additional copper, nickel, and magnesium is added to prevent thermal expansion, produce excellent wear characteristics, and increase thermal conductivity.

The forging is a 2 to 3 step process that yields a fine structural grain orientated in fibers in the same direction of the stresses. Several heat treatments provide the piston with high tensile strength that is evenly distributed.

The surface of each piston are coated with a phosphate dry lubricant to protect the rings from micro welding to the pistons and enhance the lubrication of the skirt/cylinder area.

Note: Pictures may not be actual product.

Specs:
Bore: 86.50mm
Oversize: 0.5mm+
Comp. Ratio: 9.0:1
Dome/Dish CC's: -15.5
Head CC's: 64
Comp. Height: 1.24"(31.5mm)
Stroke: 2.822"
Skirt Style: R
Rod Length: 4.783"
Pin Diam.: 21mm (.827")
Weight (grams): 349
Ring P/N: GNH8650
Application: T/N
NOTE: T (Turbo) / N (Nitrous) / A (Naturally Aspirated) / R (Round) / X (Slipper style)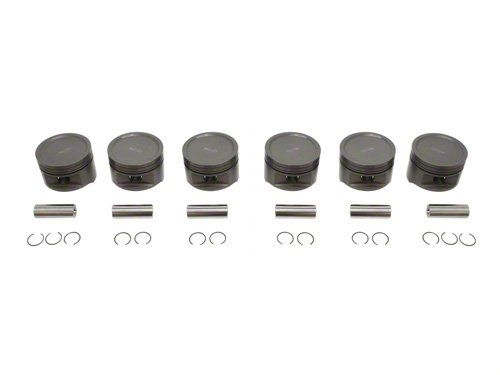 This product has no reviews yet.