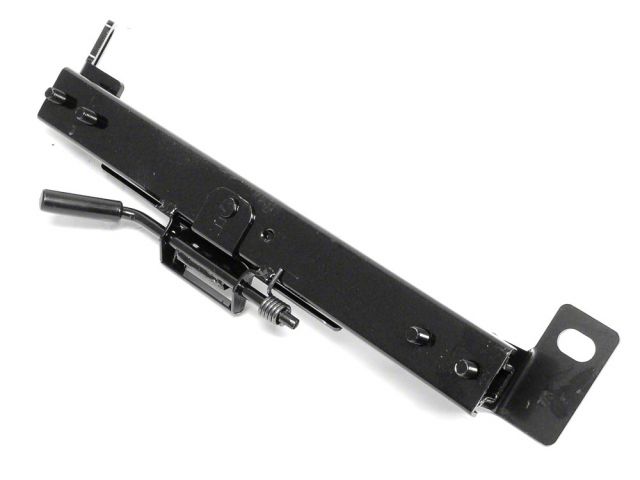 Nagisa Auto Sidemount Ultra Low Seat Rail Left Driver Side Honda CRX
SKU: 03838 | MPN: XNSR026L
---
NAMS / Nagisa Auto Super Low, Side Mount Seat Rail Honda CRX EF
     NAMS super low adjustable seat rail features 3 adjustment for the front and 3 adjustment for the rear of the seat providing many different combinations of angles and seat height. Great for tall persons who need super low seat for helmet clearance or anyone who wants adjustable bucket seat height and angle. Ball bearing rollers provides super smooth sliding adjustment with heavy duty  lock for safety and reliability. This seat rail will fit most standard sized bucket seats utilizing SIDE MOUNTING brackets.
Specifications:
LH US Driver ultra low sidemount seat rail.
Super low mounting brackets w/ adjustable seat angle/positions.
High quality roller bearing and reinforced adjustment bracket.
Works with most sidemount bucket seats on the market.
High quality alternative to Bride super low seat rails [FG].
*** Works on cars WITHOUT Automatic Seatbelts ***