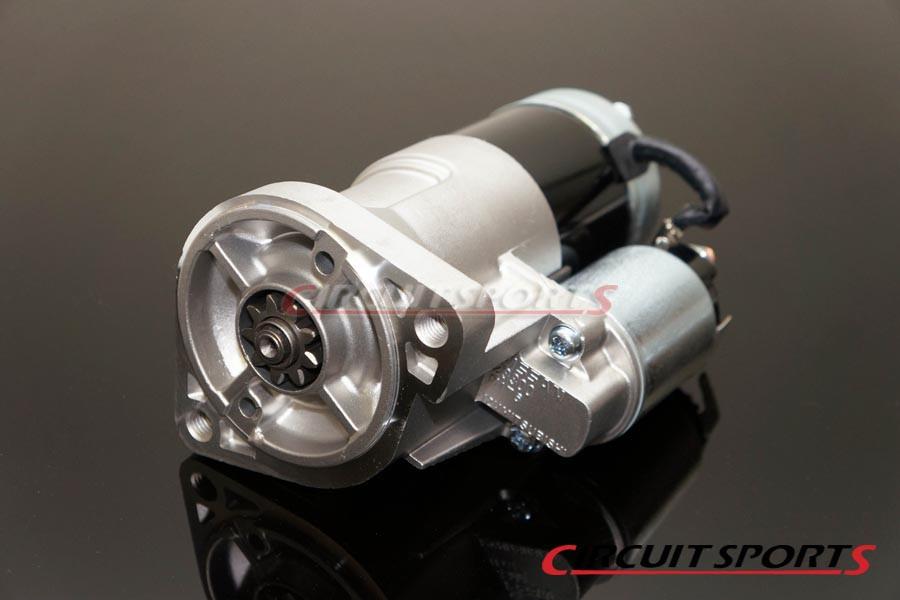 Circuit Sports OE Replacement, Starter - Nissan SR20DET (RWD)
SKU: 07T4U | MPN: STA-52F00-AL
---
Circuit Sports original equipment starter- Nissan 240SX SR20-DET
Most of the time when a car doesn't start can be due to a faulty starter. Please verify yours will fit by cross-referencing the physical differences on the starter.
Cross reference numbers
23300-12F10
23300-52F10
23300-65F10
Before purchasing, please verify your vehicle production date (month & year) and motor thats equipped in your vehicle.
Also please provide the part number on your old unit to help us cross reference the correct replacement part for you.
* Vehicle specification Label usually can be found at the driver door or by the lower B-Pillar area.
** Normally part number can be located&
- Starter part no.: can locate at the solenoid or a label on the starter body.
- Alternator Part no.: can locate at the rear housing of the alternator.
Vehicle Fitments:
| Year | Make | Model | Submodel |
| --- | --- | --- | --- |
| 1997 - 1998 | Nissan | 180SX | Type-G |
| 1989 - 1995 | Nissan | 180SX | Type-I, Type-II |
| 1992 - 1994 | Nissan | 180SX | Type-III |
| 1994 - 1998 | Nissan | 180SX | Type-R, Type-X |
| 1996 - 1998 | Nissan | 180SX | Type-S |
| 1989 - 1998 | Nissan | 240SX | Base, SE |
| 1991 - 1998 | Nissan | 240SX | LE |
| 1989 - 1990 | Nissan | 240SX | XE |
| 1989 - 1991 | Nissan | Silvia | Convertible |
| 1989 - 1998 | Nissan | Silvia | Q's, K's, J's |