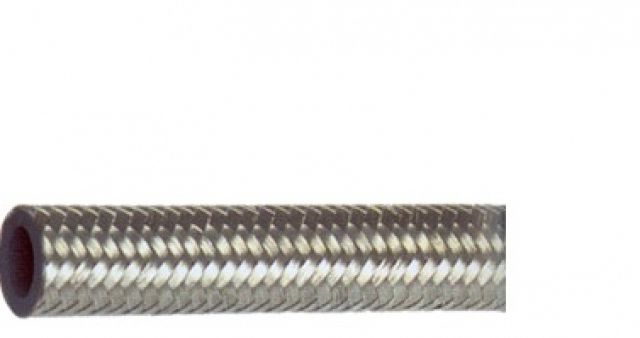 Goodridge -32 STAINLESS BRAIDED HOSE 200 Series Hose, 12"
SKU: 0D5XR | MPN: 200-32
---
Material: Integral stainless steel reinforced synthetic rubber with hi-tensile outer stainless steel braid.
Goodridge 200 Series hose is the premier stainless steel braided nitrile hose. Designed to goodridge's exacting specifications and exclusively manufactured for Goodridge, this hose has been supplied to motorsport racing champions for many years. 200 Hose is designed for use with a wide range of re-usable aluminium hose ends and provides essential protection and resistance to high pressure, temperature, vibration, fire risks and chafing. It is constructed of a seamless synthetic CPE inner with an integral stainless steel braid and a high tensile stainless steel outer braid.
200 Series hose has the highest corrosion and fire resistance threshold of any stainless braided nitrile hose available. It can be used with all synthetic lubricants, fuels, oils, coolants and alcohols including methanol and nitromethane. This hose is perfectly manufactured for efficient and reliable use with 136, 1136, 236, 336 and 2776 Series Hose Ends. The traditional racing hose.