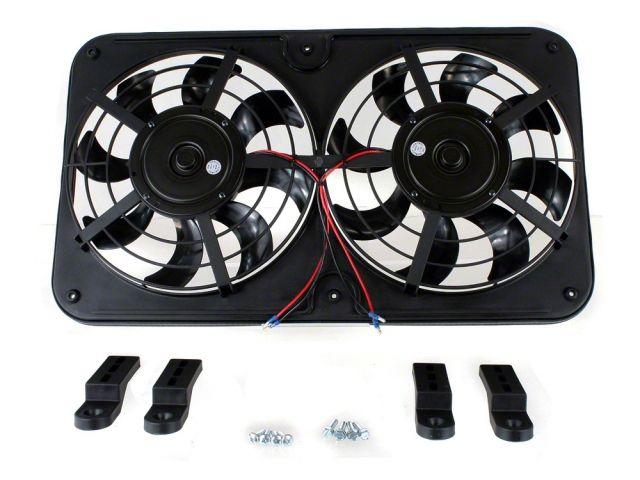 Flexalite x-A-Lite 440 Dual 12 inch Pusher Auto Electric Fans 2500 CFM
SKU: 04VK5 | MPN: 440
---
Flex-A-Lite 440 Pusher Electric fans are the lowest profile electric fan on the market.  These dual action fans is capable of moving 2,500 CFM of air.  Lightweight and ease of install makes these fans the prime choice when upgrading to electric fans.  The 430 model includes a thermostatic control box for thermostat control, A/C activation, and manual switch connection.  The 440 model does not contain the thermostatic control box so it must be wired to a relay or an aftermarket controller.

S-blade curved fan blade design moves air more efficiently and quietly than the older straight blade design.

    * Flex-A-Lite 440 Electric Fan (Thermostatic Control Box NOT Included)
    * Please choose accordingly
    * Dimension: 26.5" x 15.5" x 2.75"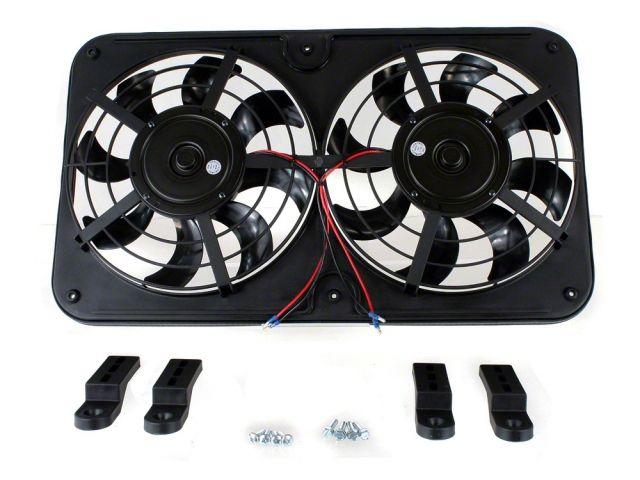 This product has no reviews yet.