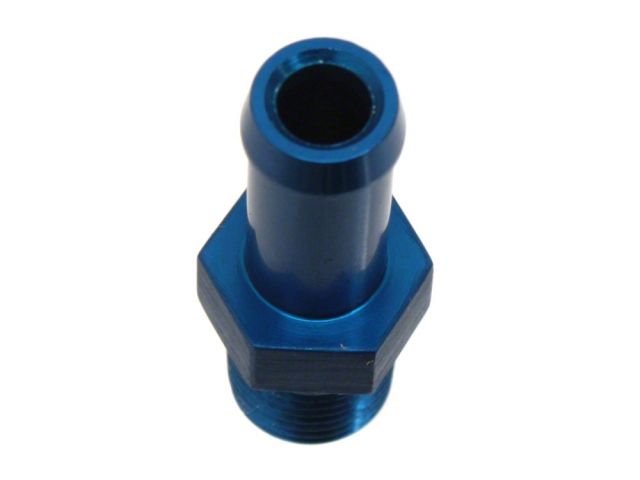 Diftech Water Neck Adapter Kit Nissan S13 S14 S15 SR20DET
SKU: 01BBX | MPN: 10008
---
DIF Water Neck Adapter kit for the S13 S14 S15 SR20DET Engine.  A simple and clean design making it easy to connect water temperature sensors, breather tanks, coolant lines or other uses. Anodized silver to match with surrounding parts. The adapter has an 1/8" NPT tapped hole. A NPT to 1/8" barb fitting can also be used to serve other purposes such as turbo lines. This comes complete with accessories to make your install quick and simple.
The adapter is grooved to ensure maximum seal and trouble-free operation in the future.
Kit comes with a 1/8" NPT bung to plug up the hole if it is not being used.
Includes Loctite silicone gasket maker and extended hardware for no-hassle, easy install!
ITEM DISCONTINUED FROM DIF - See DIF_10089 Version 2 HERE.
Vehicle Fitments:
| Year | Make | Model | Submodel |
| --- | --- | --- | --- |
| 1997 - 1998 | Nissan | 180SX | Type-G |
| 1991 - 1995 | Nissan | 180SX | Type-I, Type-II |
| 1992 - 1994 | Nissan | 180SX | Type-III |
| 1994 - 1998 | Nissan | 180SX | Type-R, Type-X |
| 1996 - 1998 | Nissan | 180SX | Type-S |
| 1989 - 1998 | Nissan | 240SX | Base, SE |
| 1991 - 1998 | Nissan | 240SX | LE |
| 1989 - 1990 | Nissan | 240SX | XE |
| 1999 - 2000 | Nissan | Silvia | Autech |
| 1989 - 1991 | Nissan | Silvia | Convertible |
| 1989 - 1998 | Nissan | Silvia | J's, Q's, K's |
| 2002 | Nissan | Silvia | Spec R / V Package, Spec S / V Package |
| 1999 - 2002 | Nissan | Silvia | Spec R, Spec S |
| 2000 - 2002 | Nissan | Silvia | Varietta |