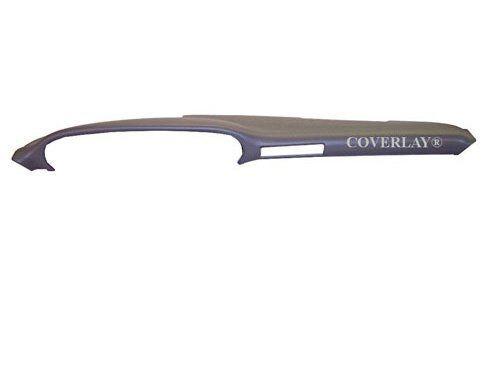 Coverlay Dash Cover 69-85 Porsche 911 Light Blue
SKU: 0HJMN | MPN: 20-909-LBL
---
Images used may be generic. Actual product may vary.
Dash Cover 69-85 Porsche 911, 912, Light Blue With A/C, With Speaker
Coverlay dash covers are less than 1/16-inch thick plastic covers that adhere to the original dash. Installation is quick and easy taking approximately 30 minutes to complete. No dash removal is required and the only tools needed are paper towels and a Windex type cleaner along with the provided tube of silicone glue.
Custom forming of the covers to the contour of the original dash provides for a perfect fit. The ABS plastic includes properties of high durability and resistance to hot and cold temperatures and UV protectants embedded during the dye process protect the dash cover from fading. The durability of the product allows Coverlay to offer a limited-lifetime warranty. Available in 13 generic colors or can be re-dyed for an exact interior match.
Made From Durable ABS Plastic And Vacuum Molded For Perfect Fit
Easily Installs Over Existing Dash In Minutes
13 Generic Colors Available
Will Not Crack Under Extreme Temperatures
Manufacturer Limited Lifetime Warranty
Made In the USA
Please contact us a call if you have any questions about availability.