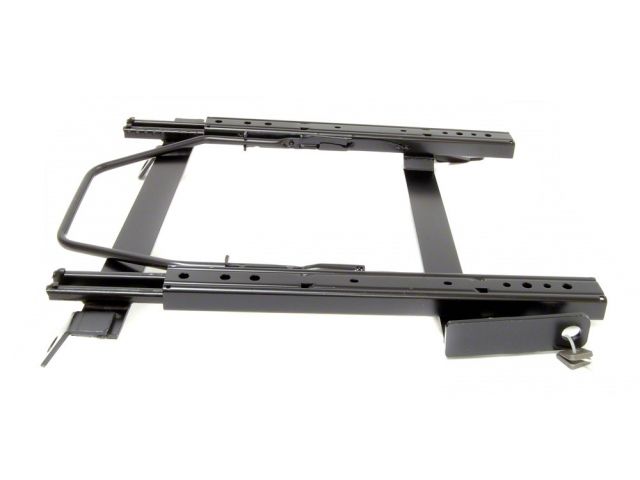 Bride Type LR (Low Max) Seat Rail S13 S14 S15 Passenger Side
SKU: 07BF3 | MPN: N301LR
---
Bride N301LR Type LR (Low Max) Seat Rail S13 S14 S15 Passenger Side
Bride LR-Type seat rail is designed to be used exclusively with the Low Max seat.  The combination of LR seat rail with Low Max seat will maximize the lowest seating position that is possible. 
 Works with Low Max Bride Reclinable seats (Gias Only)
Designed for cars with low seating postion problems
Allows the lowest seating position and centers the driver than other seat rails.
This is for the US Passenger or Right Side
Vehicle Fitments:
| Year | Make | Model | Submodel |
| --- | --- | --- | --- |
| 1997 - 1998 | Nissan | 180SX | Type-G |
| 1989 - 1995 | Nissan | 180SX | Type-II, Type-I |
| 1992 - 1994 | Nissan | 180SX | Type-III |
| 1996 - 1998 | Nissan | 180SX | Type-S |
| 1994 - 1998 | Nissan | 180SX | Type-X, Type-R |
| 1991 - 1998 | Nissan | 240SX | LE |
| 1989 - 1998 | Nissan | 240SX | SE, Base |
| 1989 - 1990 | Nissan | 240SX | XE |
| 1999 - 2000 | Nissan | Silvia | Autech |
| 1989 - 1991 | Nissan | Silvia | Convertible |
| 1989 - 1998 | Nissan | Silvia | J's, Q's, K's |
| 2002 | Nissan | Silvia | Spec R / V Package, Spec S / V Package |
| 1999 - 2002 | Nissan | Silvia | Spec S, Spec R |
| 2000 - 2002 | Nissan | Silvia | Varietta |