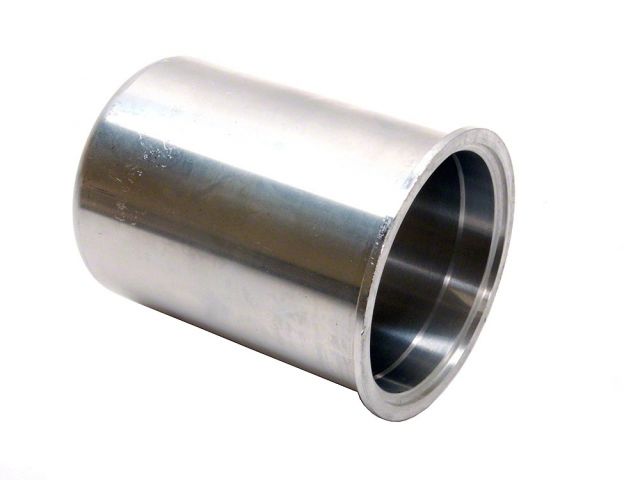 ATP Excess Oil Accumulator Oil Catch Can Kit Rev.3
SKU: 00JVM | MPN: ATP-ACS-018
---
This oil catch tank is unique compared to other catch tanks out there. Comprised of two halves and joined by a V-band clamp, this catch tank also incorporates an external filter. Great for atmosphere release without restrictions. The V-band clamp also has a bracket for easier mounting.
The catch tank can be separated and metal wool or other filter media can be inserted for extra oil retention.
Specs:

V-Band Assembly
1" Breather Filter
Dual 1/2" NPT Ports
Detachable
Nipple fittings are sold separately.
Can dimensions with the breather filter:  7.5" x 3.25"