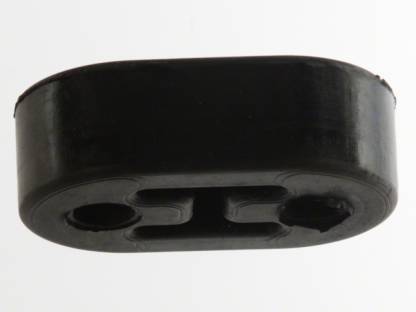 2 Hole Exhaust Hanger Bushing Muffler Insulator Black
SKU: G5-0142 | MPN:
---
Gent5 2 hole exhaust hanger bushings are 50% stiffer than stock bushings. Extra stiffness means less movement and vibration of your exhaust system. Also helps in preventing future exhaust leaks by keeping the exhaust system firmly in place. Very affordable cheap upgrade. Definitely worth getting if you plan to upgrade to an aftermarket exhaust system. Made of high density rubber which is also good for shock absorption. Price is for 1 exhaust bushing. UNIVERSAL FITMENT – 78mm x 49mm x 26mm (Length x Width x Thickness) 2 HOLES – (11mm Diameter); Distance from Mounting Points: 45mm
This product has no reviews yet.